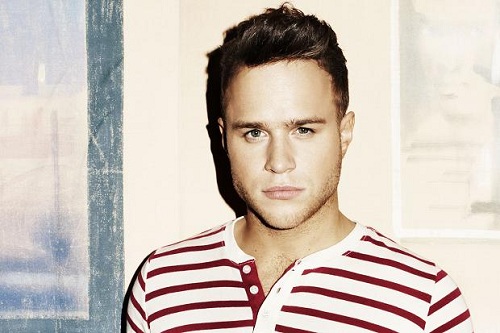 Canzone orecchiabile e ritmata per Olly Murs con Troublemaker, cantante inglese talentuoso. E' ufficialmente nata una stella, credeteci. Una canzone d'amore, dedicata ad una ragazza, che ricalca le sonorità pop degli ultimi anni '90, come non se ne sentivano da tempo. Da ascoltare a ripetizione.
Olly Murs e Flo.Rida ci regalano una dichiarazione d'amore bellissima nella sua semplicità. Una ragazza "combinaguai" in grado in far venire "un infarto" a questo spettacolare ragazzo che le dichiara il suo amore in piena consapevolezza. A trovarne di uomini così. Come ho fatto a vivere senza questa canzone finora? Per voi video e testo.
You're a troublemaker
You're a troublemaker…
You ain't nothing but a troublemaker girl
You had me hooked again from the minute you sat down
The way you bite your lip
Got my head spinnin' around
After a drink or two
I was putty in your hands
I don't know if I have the strength to stand
Oh oh oh…
Trouble troublemaker. yeah
That's your middlename
Oh oh oh…
I know you're no good but you're stuck in my brain
And I wanna know
Why does it feel so good but hurt so bad
Oh oh oh…
My mind keeps saying
Run as fast as you can
I say I'm done but then you pull me back
Oh oh oh…
I swear you're giving me a heart attack
Troublemaker!
It's like you're always there in the corners of my mind
I see a silhouette every time I close my eyes
There must be poison in those finger tips of yours
Cause I keep comin' back again for more
Oh oh oh…
Trouble troublemaker, yeah
That's your middlename
Oh oh oh…
I know you're no good but you're stuck in my brain
And I wanna know
Why does it feel so good but hurt so bad
Oh oh oh…
My mind keeps saying
Run as fast as you can
I say I'm done but then you pull me back
Oh oh oh…
I swear you're giving me a heart attack
Troublemaker
Why does it feel so good but hurt so bad
Oh oh oh…
My mind keeps saying
Run as fast as you can
Troublemaker
I say I'm done but then you pull me back
Oh oh oh…
I swear you're giving me a heart attack
Troublemaker
Maybe I'm insane
Cause I keep doing the same damn thing
Thinking one day we gon' change
But you know just how to work that back
And make me forget my name
What the hell you do I won't remember
I'll be gone until November
And you'll show up again next summer, yeah!
Typical middle name is Prada
Fit you like a glove girl
I'm sick of the drama
You're a troublemaker
But damn girl it's like I love the trouble
And I can't even explain why
Why does it feel so good but hurt so bad
Oh oh oh…
My mind keeps saying
Run as fast as you can
Troublemaker
I say I'm done but then you pull me back
Oh oh oh…
I swear you're giving me a heart attack
Troublemaker
Why does it feel so good but hurt so bad
Oh oh oh…
My mind keeps saying
Run as fast as you can
Troublemaker
I say I'm done but then you pull me back
Oh oh oh…
I swear you're giving me a heart attack
Troublemaker