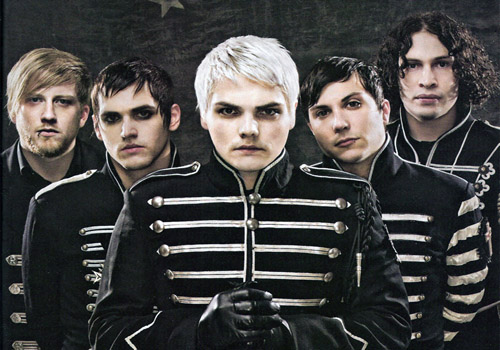 Dopo il fortunatissimo The Black Parade, finalmente è stato confermata l'uscita del nuovo album dei My Chemical Romance, intitolato Danger days: the true lives of the fabulous killjoys. Con un video postato il 17 settembre su YouTube, la band ha annunciato il loro nuovo lavoro e un tour che si preannuncia più che elettrizzante tra sonorità proto-punk, alla Judas Priest e Blade Runner.
L'uscita del CD è prevista a novembre inoltrato (a seconda dei mercati tra il 19 e il 23 novembre) con un assaggio del nuovo disco che avverrà durante le prime date del tour, che inizierà a Edinburgh, il 25 ottobre.
Il disco è stato lanciato sul sito ufficiale dei MCR con un trailer, intitolato Art is the weapon, girato con uno stile alla Quentin Tarantino. I componenti della band sono vestiti da motorbiker e tra gli slogan più singolari, ve ne sono alcuni come:
Art is the weapon / against life as a symptom / defend yourself / the aftermath is secondary.
La cover del nuovo album dovrebbe raffigurare un ragno bianco sullo sfondo del deserto californiano. I My Chemical Romance nascono nel New Jersey, nel 2001 e non poche volte ha preso le distanze dalla definizione, spesso impropria che si dà loro, di band emo.
Dal precedente album, The Black Parade, sono stati estratti i singoli di successo, Welcome to the Black Parade, I don't love you, Famost last words e Teenagers.
Ecco la tracklist dell'album:
1 – Look Alive, Sunshine
2 – Na Na Na
3 – Sing
4 – Planetary (Go!)
5 – The Only Hope For Me Is You
6 – Jet-Star And The Kobra Kid / Traffic Report
7 – Party Poison
8 – Save Yourself, I'll Hold Them Back
9 – The Scarecrow Blues
10 – Anytime You Want
11 – Destroyah
12 – The Kids From Yesterday
13 – Goodnite Dr Death
14 – Vampire Money